EDMONTON HYDRAULIC PUSH PILE INSTALLATION
Abarent Construction's Proprietary Hydraulically installed Steel Pipe Push Pile has many distinct advantages in foundation underpinning situations:
Tight Access Installation
Can be installed on interior or exterior of buildings
Can be designed for Compression and/or Tension loads
Concentrically installed and Pre-loaded
Piles do not induce eccentric loads
Piles are load tested during installation
Underpinning brackets have been 3rd party tested
Allow for multi-jack lift and levelling of structures
Contact us for more information & pricing.
What Are Steel Pipe Push Piles?
Steel Pipe Push Piles or Hydraulic Push Piers, also known as Jack Piles are hydraulically driven sections of pipe that are coupled and/or bolted together in sections. When used for underpinning, the pile is installed to the required depth and load, then an underpinning bracket is installed on the top of the pile to the underside of the structures foundation. Push Piles were initially developed in the early 20th century and over the years have evolved for use in several applications.

How Are Steel Pipe Push Piles Installed?
The installation of the Push Piles utilizes the mass of the existing structure to push against in order to advance the pile into the ground. The pile is installed in sections, the length of which is governed by the depth of the excavation beneath the foundation and the characteristics of the hydraulic driving equipment. Abarent Constructions Pile sections utilize a machined collar for connecting subsequent sections. This provides for lateral and buckling strength for the completed pile.
Abarent Constructions Push Piles are installed concentrically, which means that they are installed directly underneath the centerline of the bearing wall / foundation above. This prevents the creation of eccentric (twisting) loads on the existing foundation structure.
Manufacturing, Testing and Quality Control
Abarent Construction has exerted a lot of time and resources to evolving the traditional Steel Pipe Push Pile. We recognized that a lot of the Push Pile applications currently being used in our industry could be improved upon. Kevin Braddell (Founder and Owner of Abarent Construction) along with the Engineering department worked on a regiment of testing and alterations to come up with the proprietary design it uses today. Components of the pile system including the underpinning bracket assembly have been tested in a 3rd party laboratory. These tests have proven that the components tested far exceed loads that they are required to handle.
All pile components are manufactured in a certified fabrication shop according to strict design and QA/QC requirements
Material can be traceable if requested
Bracket components may be stainless or grouted for corrosion control
All installations are fully Engineered, Inspected and Permitted with a comprehensive Compliance and Turnover package on every project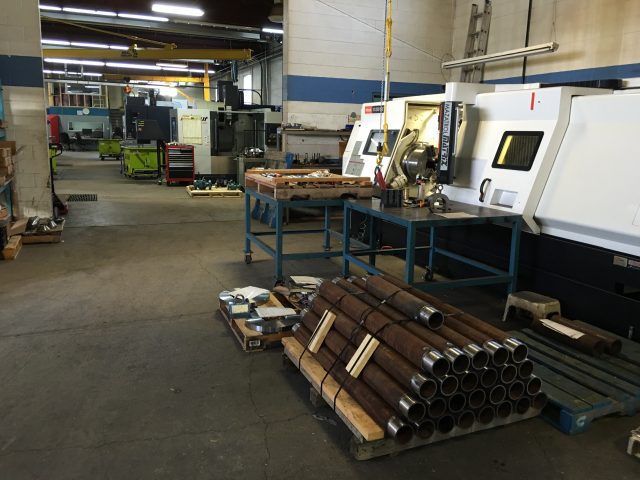 Resources
New brochures are currently under construction
Engineering paper on hydraulic steel pipe push pile performance and testing coming soon
Get An Estimate
If you need experienced professionals to help with push piles and underpinning, contact Abarent Construction's Edmonton office.
We can discuss the details of your project, our range of work and provide you with an estimate based on your specific needs and budget.
We take pride in our customer service. Fill out the form below and we will get back to you as soon as we can.
What our customers say:
Aileen & Wayne Dembicki
I would like to take this opportunity to thank you for a job well done. After this past weekend's deluge, our basement was left completely dry….
Andrew Campbell
(After a record-breaking rainfall in July 2012 and days before we were leaving on vacation, we returned home and) found that our basement was flooded….